2 tags
Short Hair Because She Cares: Katie's Hair...
This post was written by Katie Chapman. Hello RISE community, it's me again, Katie Chapman. Many of you might not know me yet but I am so glad to be a part of what this community is all about and share a little bit about how I've been living it out in my own way. God has blessed each of us with something special, to be more accurate — many many something specials. One of mine has always been...
2 tags
Permission granted: everyone means everyone...even...
This post was submitted by Abbey Carr. These past 3 months I've been studying abroad with the cross-cultural program of EMU (Eastern Mennonite University) in Guatemala and Colombia with 23 other students and 2 professors. We have just returned from this incredible trip and I had arrived back in Harrisonburg at 4:30am this past Sunday when I realized I might not be able to go to RISE the...
1 tag
If you listen closely to your radio the next few...
new comer
My fiance and I are new comers to Rise. I just want you all to know how amazing your church is and all the people who go there!!! We have been to a few other churches but always found it difficult to make a real commitment, partly because we never felt like a part of the church. We have NEVER felt so welcome anywhere else. Everyone is so very kind and open with us and I cant tell you how...
The Ellipsis Experiment
If Jesus died on Good Friday and was raised on Easter Sunday … what happened on Saturday? On Friday, followers of Jesus watched their friend and teacher beaten, tortured, nailed to a cross and die an excruciating death. Their entire world was turned upside down. Everything they were clinging to and hoping for was gone. What must it have been like to watch Jesus die not knowing what...
2 tags
"When the story of these times gets written, we want it to say that we did all we..."
– Bono
4 tags
This post was submitted by Natalie Lester – another one of the amazing RISE interns. Click here to check out Natalie's blog! Monday I got the amazing opportunity to work with HARTS (Harrisonburg and Rockingham Thermal Shelter). HARTS is a yearly program through which various faith communities in the area open up their doors to the homeless one week at a time, offering beds and meals to...
4 tags
It All Starts with Why
This post was submitted by Ashley Jacquette who is currently serving as a RISE intern. If I could use one word to describe the Intern retreat to Washington DC, I would use the word community. This weekend was a beautiful reminder that we need each other, not only in our smaller communities but also in the world. We need each other to laugh with, cry with, and to help better understand ourselves....
2 tags
2 tags
Amanda's Ash Wednesday Reflections
Every year, at the end of Ash Wednesday, I think the same basic thing.  "Well that was weird." But, I appreciate it more every year. Every year, it's tense, awkward, and I get really sullen right before the service, primarily because I don't want to stand up there and tell people they're gonna die.  Why? It kills the mood. And, I don't like to deal with that...
4 tags
Nostalgia
This post was submitted by Lindsay Davis, a member of the RISE Core Team. Rediscovering prayer and Bible study is bringing about major nostalgia. When I opened my Bible to read this morning, I remember my early morning readings of old. I remember being immersed in darkness as my roommate slept with only my desk lamp giving enough light for me to read the verses. I remember taking notes in so many...
1 tag
2012 Year in Review | Looking Ahead to 2013
The Mac and Cheese-Off In 2012 … 34 scrumptious entries of mac and cheese and countless students and community members packed the RISE Mission House to sample the goodness. Coming soon in 2013 … It's already shaping up to be a record-breaking event! Get there early … You won't want to miss this! Click here to learn more about the 3rd Annual Mac and Cheese-Off on January 27! The...
Receiving vs. Serving
The following post was written by Emily C. Johnson for her blog. We're reposting it here with her permission. Communion is an interesting thing we do in the Christian church. We claim that simple items like juice and bread are our creator, humbling and breaking himself for us and our transgressions. We claim that this is a "meal" that changes us. And while communion is great,...
4 tags
Apple Gleaning with RISE
This post was submitted by Jordan Garrett. In the midst of all the chaos that I call my life, sometimes it's hard for me to slow down and listen to the quietness of God. Especially as a music major when everything's a whirlwind of a to-do list, I just want to curl up and sleep forever by the end of the week. I guess you can say its been a stressful month! Much to my demise, I somehow got persuaded...
(I don't know if this counts, but Amanda asked us...
Sometimes we all need to be reminded that we are merely humans. Thank you, RISE, for the much-needed reminder this morning that we all need a break. Even God took a day to rest after creating the universe. So, what makes US think we can do it all? What stops us from taking a deep breath, from stepping outside and admiring a beautiful sunset, or from just taking a walk to clear our minds? On that...
Who do we let name us?
Small Things with Great Love Means Loving Yourself
This post was submitted by Phil Quagliariello. Yesterday at RISE we had the incredible privilege of hosting Margot Starbuck, author of several books, including Small Things with Great Love.  If you haven't read the book yet (why haven't you?), the basic premise is that in the quest to change the world, it's often not the huge, attention seeking gestures that make a greatest...
2 tags
The RISE Bakery: Exploring the Dream
On the weekend of Martin Luther King, Jr. Day, Amanda shared two dreams with the RISE community. We like to think of them as our big hairy audacious goals (BHAGs). One of these dreams was to start a bakery that would not only provide jobs for people in our community who need them, but also be a place for neighbors to gather and grow. Since January, a team of six inspired individuals has been...
What the Sun Doesn't Say
This post was submitted by Jessica Strickler. As a member of the Harrisonburg community, I have lived in this area my entire life, and during the month of July, I visited five locations I have never been before: At EMU Hill, I prayed with someone I barely knew, but as it turns out, we were facing some of the same challenges and heartaches in our personal lives. For this reason, prayer was a...
1 tag
"Even the biggest villain is still a child of...
This post was submitted by Jen Kratz. This morning my heart was overwhelmed, with both sadness and gratitude.  Gratitude for this much needed rain and sadness for the events in Colorado.  I felt this overwhelming desire to spend my time as I traveled to work praying.  I turned the radio off and just begun praying out loud.  Thanking God for this wonderful rain and thanking Him for reminding me...
2 tags
Peeping Through
This post was written by Brennan Trick. How cool it was to be a part of the Love Wednesdays action this June! From singing happy birthday to unsuspecting community members, to pushing shopping carts in the Target parking lot, to even handing out encouraging notes to service workers, one could predictably say there was never a dull moment. Now that Love Wednesdays have come to a close, I was...
We are not perfect.
This post was written by Jesse Weaver. Jesse and his fiancée, Sarah The problem with writing a blog post, for me, is that I have all SO MANY different things I would like to say. I want to condense all these different ideas into one message, and in the process I will probably end up not conveying a message at all. But my hope is that woven through my scatter brained thoughts will be a message...
2 tags
A theological conversation between Shawn and her...
Xavier: Who makes trees?
Shawn: God.
Xavier: Who makes paper?
Shawn: People.
Xavier: Who makes mamas?
Shawn: God.
Xavier: How?
Shawn: Why don't you ask him?
Xavier: Where is he?
Shawn: Everywhere.
Xavier: Can I feel him?
Shawn: Yes. [Shawn puts her hand on Xavier's chest.] In here ... your heart.
Xavier: He's everywhere? He's in here? [Xavier slaps his chest and looks astonished.] And he can talk to us?
Shawn: Yes, but he doesn't use words so much.
Xavier: Does he talk to dogs? Who makes dogs?
Shawn: God.
Xavier: Hmm, that's pretty cool.
1 tag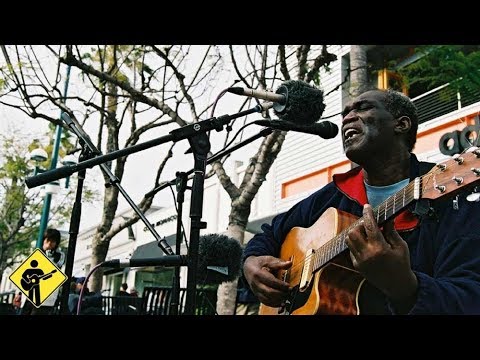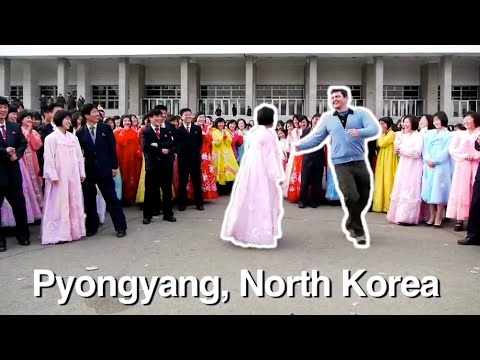 YOU are a gift
This post was submitted by Deb Leap. Isn't it funny how you hear something often enough and you start to incorporate that into your daily conversations? I recently was away from home and in conversation with a "local." At the end of the conversation, I told the woman with whom I had been speaking "You are a gift." Well, I don't know who was more surprised...
2 tags
The Truth of it All..
The following was submitted by Joe Torrence, a friend of RISE and a youth minister in Richmond, Virginia. The Kingdom breaking forth is really about all of those things, the tension between joy and sorrow, hurt and healing, mercy and grace, Chaos and creation. The Church and more importantly the people of God stand in the unique position to be able to speak into all of those things, it is the...
3 tags
Love Wednesday: A surprise. Messiness. Tension....
This post was written by Melissa Fretwell last Wednesday night as a reflection of Love Wednesday. Come experience the surprise, messiness, tension and joy for yourself this Wednesday night at 7:00 pm at the RISE Mission House! These are only a few words to describe tonight's Love Wednesday. It was brought to our attention that a Block Party and a vigil would be held at Court Square. Off...
1 tag
Watch
Kelsey and Megan sharing the love all the way from the Pacific Ocean! For some reason, the video was uploaded upside down … working on a fix. In the meantime, just turn your head … or your computer.
1 tag
1 tag
Ten Ways the Social Justice Movement Changed How I... →
(via sojo.net) Click the link above to view the article. My favorite is #2: Peter Pan and the Lost Boys were really just living in intentional community. What's your favorite?
Anonymous asked: I am a liar, and it hurts. I pretend to be a hardcore follower of Jesus, when in reality it's all an allusion. I follow the life of Jesus and the message, but I cannot bring myself to believing in this idea that he is the Son of God, can hear all my prayers, has cool ninja powers. I want a relationship with God. I try to force myself to believe in him. I feel nothing spiritual. When people...
If you doubt, you're not alone. →
Check out this fascinating article from the CNN Belief Blog.
The Amanda Oprah Book Club
Lots of people are asking, "Who's going to be the next Oprah?" You may or may not know this, but that's one of Amanda's long time aspirations. That's right. To be Oprah. This August, we're going to take the first step in making that happen as Amanda launches her own Oprah's Book Club — except this time, Oprah is actually Amanda. So Amanda wants...
Sunday Reflections
We invite you to sit with this morning's scripture — the story of Ananias and Sapphira … Wrestle with it and roll around in it. What would it mean for us to be the kind of community where people can really tell the truth? Acts 5:1-11 (CEB) However, a man named Ananias, along with his wife Sapphira, sold a piece of property. With his wife's knowledge, he withheld some of the...
1 tag